I PROFESSIONISTI DELL'ECOMMERCE
Strategia.
Tecnologia.
Marketing.

Servizio all-inclusive e consulenze su misura
proECOMMERCE è l'agenzia specializzata in ecommerce. Sviluppo siti ecommerce, marketing automation, Facebook Ads, Google Ads e molto altro.
Cosa facciamo?
Te lo diciamo in questo video, in meno di un minuto
A differenza delle altre agenzie di performance marketing, noi prendiamo in mano tutti gli aspetti dell'attività ecommerce. Strategia, analisi di mercato, tracciamento dati, sviluppo del sito, sviluppo di funzionalità complesse, integrazioni con altri software, campagne marketing e tutte le altre attività.
Avere un unico fornitore per strategia, tecnologia e marketing è l'unico modo per ottenere il massimo dell'efficienza: costi inferiori e risultati di gran lunga superiori.
Spendere di meno per ottenere di più
proECOMMERCE è un partner strategico per la tua attività
proECOMMERCE non è una classica web agency, ma un partner che fornisce servizi specifici per ecommerce, anche all-inclusive.
Analizziamo i dati disponibili, creiamo una strategia personalizzata per la tua attività, testiamo gli elementi chiave e ottimizziamo ogni singolo aspetto, con l'obiettivo di aumentare le vendite, promuovere il tuo brand e massimizzare il profitto.
01 // Showcase
Selected
projects
We are passionate to create deeply connected brands, services, and campaigns to enable stable and successful relationships between businesses and customers.
02 // Industry Recognition
Projects
awards
When our team provides design and digital marketing. Applied arts can include industrial design, graphic design, fashion design, and the decorative arts which traditionally includes craft objects.




awards for digital
innovation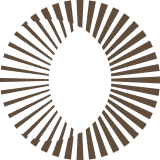 Siamo convinti che analisi e strategia personalizzate siano la base per risultati di successo.
–  Analisi dati interni
–  Analisi di mercato
–  Posizionamento brand
–  Conto economico previsionale
–  Go To Market
–  Brand reputation
–  Massimizzazione LTV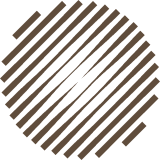 Sviluppiamo siti ecommerce su misura, con focus su conversione e UX per massimizzare i risultati.
–  Sviluppo del sito
–  Design ricercato
–  Effetti di movimento
–  Funzionalità personalizzate
–  Gestione server
–  Integrazione con altri software
–  Sistema di affiliazione
–  Sistema di punti fedeltà
–  3D e realtà aumentata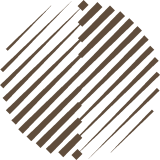 Sviluppiamo strategie di branding personalizzate in grado di valorizzare i tuoi prodotti.
–  Copywriting
–  Social Media
–  SEO
–  Newsletter
–  Comunicati stampa
–  Foto e video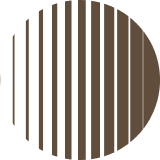 Realizziamo campagne marketing e pubblicitarie volte a massimizzare il ritorno sull'investimento
–  Facebook Ads
–  Google Ads
–  Email marketing
–  SMS marketing
–  Automazioni
–  CRM
–  Influencer marketing
–  Native advertising
Siamo specializzati nel lancio di nuovi ecommerce
A differenza di altre agenzie di performance marketing che lavorano soltanto con realtà online già affermate, noi siamo specializzati nell'avvio di nuovi ecommerce.
Quando necessario, siamo in grado di lavorare con budget ridotti applicando strategie di growth hacking.
04 // This is how we do it
Our clients describe us as a product team
which creates amazing

digital experiences.
Ready to talk business? Shoot us an email.
Since 2012, we've launched hundreds of unique visual systems and strategies to achieve the best result in the digital world. Check out some of our recent works.
Effective Conversion Rate (2020)
0

%
awards for digital
innovation
Articoli e informazioni rilevanti per le attività ecommerce
Welcome to WordPress. This is your first post. Edit or delete it, then start writing!
Using a Query A CSS pseudo-class is a keyword added to a selector that specifies a special state of the...
Using a Query A CSS pseudo-class is a keyword added to a selector that specifies a special state of the...
Made from scratch
We've made hundreds of unique
visual and strategy

projects.
Ecco i nostri contatti. E se vuoi ti richiamiamo noi, devi solo cliccare sul pulsante qui sotto e lasciare il tuo numero di telefono